15 of the Best Dentists in Baltimore Maryland
New to the Baltimore area and want the scoop on the best dentists around? or maybe you just need a better dentist than the one you current have. Either way we have you covered!  Here is our list of the some of the best dentists from locations around the Baltimore Metro area. All listed have been vetted by out local residents. If your Dentist should be added to the list, please let us know so we can add them!
Click the logos to be taken to the websites for more info.
Dr. Dana Truesdale DDS


1111 Park Ave
Suite 109
Baltimore, MD 21201
(410) 928-7696
Dr. Duane Anglin and Dr. Kimani Bethea
Dental Partners of Owings Mills (410) 654-4544
Owings Mills, MD – 10999 Red Run Boulevard 21117
Towson, MD – 7801 York Road 21204
Kelvin B. Smith, D.D.S., LLC
7008 Security Blvd., Suite 110
Baltimore, MD US 21244
Phone: 410-277-9206
Fax: 410-277-9209
Monday, Tuesday & Thursday: 9:00 a.m. – 5:30 p.m.
Wednesday: 9:00 a.m. – 1:00 p.m.
Friday: 8:00 a.m. – 4:30 p.m.
Saturday: 8:00 a.m. – 1:00 p.m.
8601 La Salle Rd
Towson MD 21286-2006
(410) 296-5740
Highlights:
Short wait for appointments. Hygenists are great.  Very personable and  thorough.
1407 York Rd, Suite 212
Lutherville-Timonium, MD 21093
Highlights: Brand New Office. Awesome Staff and Dentist. Clean, easy parking right off 695 and York Road. Family Friendly.
Dr. Julia Brand in Timonium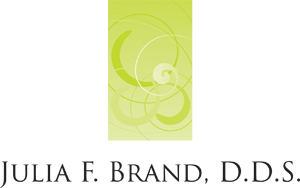 2205 York Rd.
Suite 100
Timonium, MD 21093
410-252-0306
Dr. Joel Nathanson in Hunt Valley
5 Shawan Road, Suite 2,
Hunt Valley, Maryland 21030
410-891-8547
Highlights: Very customer service oriented. They go above and beyond to make you comfortable,  be it  a blankets, Netflix, lip balm or stress ball..
711 West 40th Street, Suite 215
Baltimore, MD 21211
410-235-8525
Highlights: Voted Top Dentist for 2019 by Baltimore Magazine.
Kevin S Welinsky DDS in Towson
8600 Lasalle Rd Ste 507
Towson, MD 21286
New Patients(443) 543-8363
Current Patients(410) 321-8480
Dr. Michael White in Lutherville
1447 York Rd.  Ste 602
Lutherville, MD 21093-6034
Tel: (410) 825-6010
Fax: (410) 825-6588
Email: office@galleriadentallutherville.com
Dr. Reznik in Bel Air

GARY REZNIK DDS, PA
1816 Emmorton Road,
Bel Air,  MD, 21015
(410) 879-9111
Dr. Jason Smithberger in Kenilworth
658 Kenilworth Dr., Suite 201
Kelmenson and Gordon in White Marsh/Nottingham
John Kelmenson, D.D.S, FICOI
Marcia Gordon, D.D.S.
7939 Honeygo Boulevard
Suite #214
Nottingham, MD 21236
(410) 933-1099
(410) 933-6616 fax
949 Fell Street, Suite A
Baltimore, Maryland 21231
Enter through parking lot at Wolfe & Fell Streets
Dr. Kelly Foster in Timonium
110 West Timonium Road #2A,
Timonium, Maryland 21093
410-252-1200
🌷**************🌷
Thank your for visiting. Don't forget to click below if you would like a list  like this to automatically come to you every Friday with upcoming weekend events!
CLICK HERE to get Baltimore events delivered to you.